Our programs prepare students with a wide range of skills that enable them to make meaningful contributions to the field of healthcare and beyond. See the breakdown of industries for the classes of 2020 and 2021.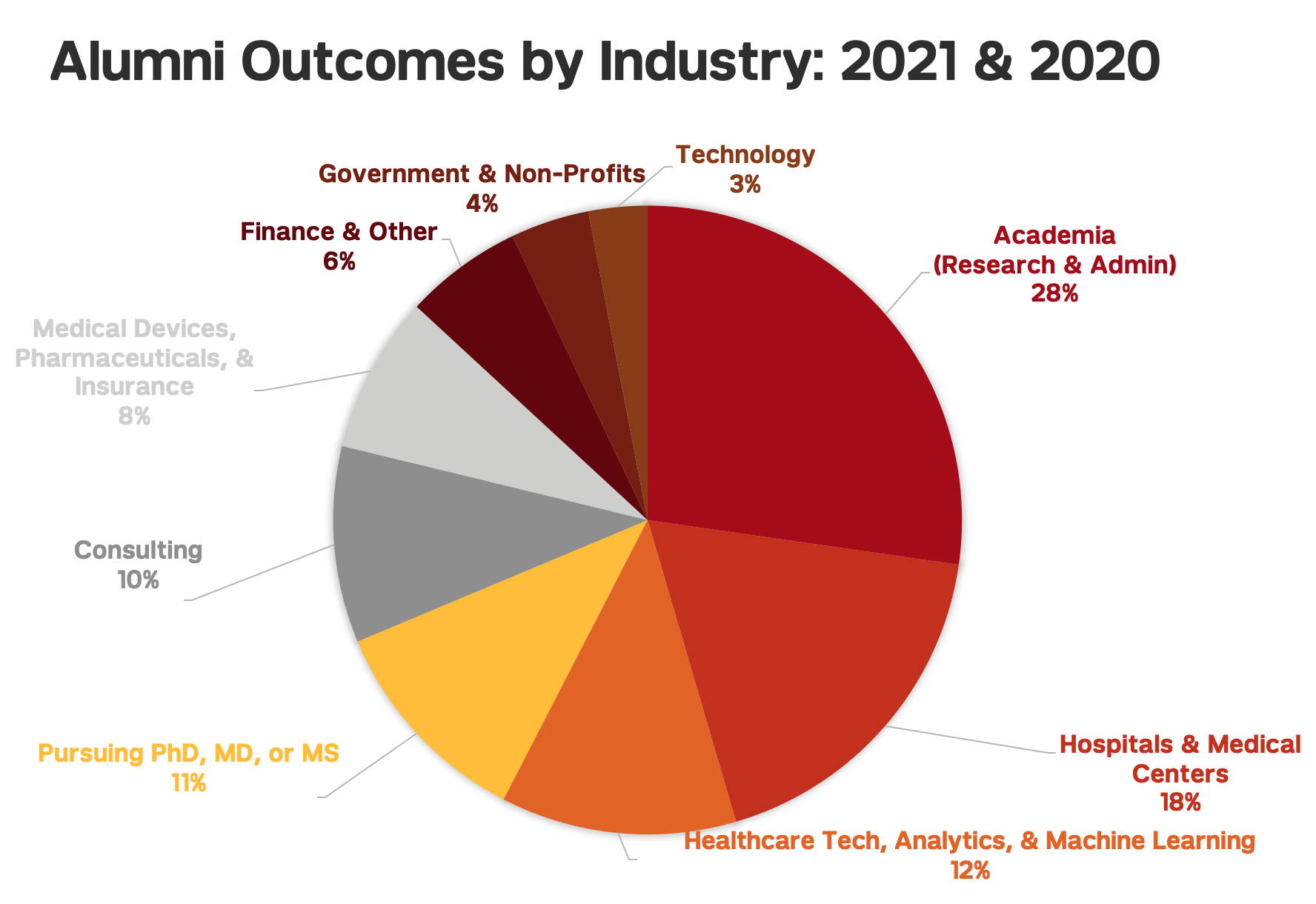 Work Placements
See a sample of some of the organizations and institutions where our graduates have been working.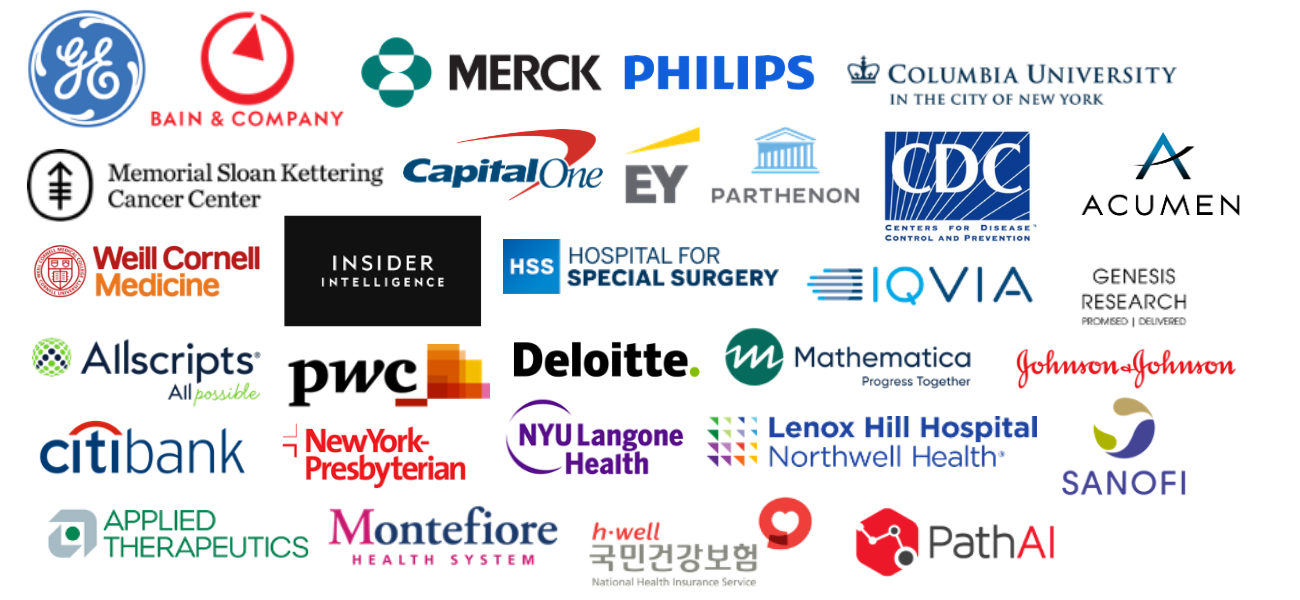 Job Titles
See recent titles our graduates have held.
Biostatistics and Data Science
Sample List of BDS Alumni Job Titles
Biostatistician

Consultant

Data Analyst

Data Scientist

Data Scientist, AI/Machine Learning

Health Economics and Outcomes Research Analyst

Healthcare Analyst

Lead Data Scientist

Programming Analyst

Research Assistant

Research Coordinator

Research Quality Data Analyst

Senior Data Analyst

Senior Research Informatics Software Engineer

Software Engineer 
Sample List of HI Alumni Job Titles
Clinical Data Manager

Clinical Operations Manager

Consultant

Data Analyst

Data Scientist

Data Specialist

Digital Health Researcher

Electronic Reporting Coordinator

Graduate Fellow; Clinical Fellow

Health Informatics Systems Analyst

Pharmacy Informatics Lead

Policy Scholar

Product Manager

R&D Strategic Initiatives Associate

Software Engineer
Health Policy and Economics
Sample List of HPE Alumni Job Titles
Clinical Research Coordinator

Consultant

Data and Policy Analyst

Data Assistant

Data Solutions Analyst

Field Clinical Representative

Health and Economic Policy Researcher

Health Economist

Policy Research Fellow

Research Assistant

Research Data Manager

Research Project Coordinator

Senior Clinical Analyst

Senior Health Policy & Technology Assessment Specialists

Senior Research and Operations Manager
Graduate School Placements
See where our graduates have matriculated into advanced degrees after our program. (PhDs, MDs, etc.)