Prerequisites
Admission to graduate degree programs in Population Health Sciences at Weill Cornell Medicine requires that applicants hold a baccalaureate degree from an accredited college or university. Individual programs might have specific and additional requirements for admission which are listed below.
MS in Biostatistics & Data Science
Students should possess solid quantitative and programming backgrounds. For example, an undergraduate major in one of the following fields: statistics, mathematics, applied mathematics, physics, computer science, or engineering would make a good candidate. Students from other majors are also highly encouraged to apply, but should have at least two college-level semesters of calculus, some linear algebra, and strong programming experience.
MS in Health Informatics
Among our current students, some excel in the computational aspects of informatics such as statistics, predictive analytics, natural language processing, or software development. Others specialize in the managerial, clinical, and sociotechnical aspects of health informatics. We welcome this diversity in our student population, and seek students who can understand both aspects of health informatics.
Quantitative reasoning: Every applicant must demonstrate strength in quantitative reasoning through excellent performance in undergraduate mathematics or statistics coursework, high scores on standardized tests, or both.
Computer Programming: All accepted students must be prepared to do some computer programming as part of their statistical and informatics methods courses. The strongest applicants have taken at least one undergraduate-level computer science or basic programming course and have some experience with a programming or scripting language such as R, Java, Python, or SAS. For those who have not taken relevant courses as an undergraduate, successful completion of high-quality online courses may be viewed favorably.
Healthcare or Biomedical Sciences: Previous coursework or work experience in clinical healthcare, biomedical sciences, or public health is viewed very favorably. We routinely welcome physicians, nurses, and other health professionals to our program.
Please Note: all accepted students who do not have previous experience with the R programming language will be required to complete a self-paced course on R during the summer before classes begin.
MS in Health Policy and Economics
Students applying to the MS in Health Policy and Economics program should have a bachelor's degree from an accredited college or university with a strong GPA, leadership skills, and great communication skills. Standardized test scores are not required for our program, however some students do elect to take the GRE and GMAT exams.
Students typically come with previous programming experience in SAS, Stata, or R. However, we do not require this experience ahead of time and offer extensive training in these statistical programs.
Certificate Program
Students applying to the certificate program should have a bachelor's degree from an accredited college or university with a competitive GPA and strong quantitative skills. Standardized test scores are not required.
Program Brochure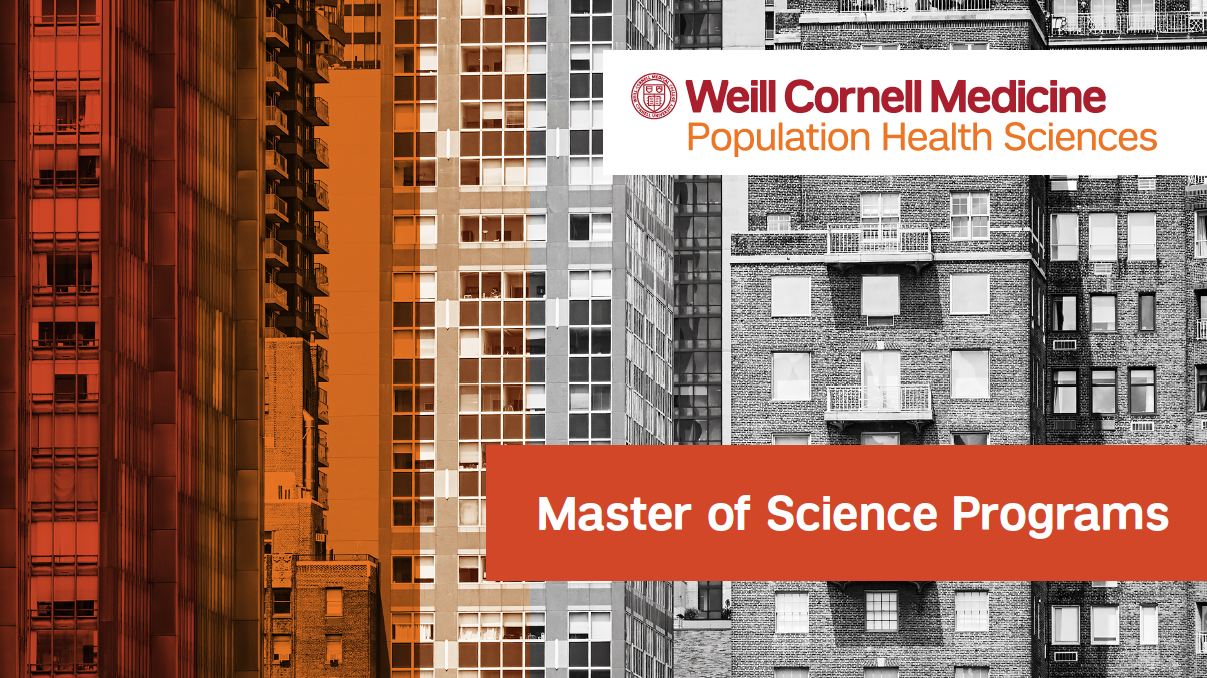 Fall 2024 Application Deadlines
Early Consideration Deadline
MS IN BIOSTATISTICS AND DATA – Wednesday, November 15th, 2023*
MS IN HEALTH INFORMATICS AND MS IN HEALTH POLICY AND ECONOMICS – Friday, December 1, 2023*
*Applications submitted by this deadline will receive decisions before the New Year.
Scholarship Consideration Deadline
ALL PROGRAMS – Thursday, February 1, 2024
FInal Application Deadline
ALL PROGRAMS – Monday, April 1, 2024