Transforming Healthcare Through Data and Information Technology
Our Master's track in Health Informatics is focused on the application of information technology and data science in healthcare delivery. We study, develop, and improve healthcare information technologies. To apply these information technologies effectively, we also study human and organizational behavior.
What is Health Informatics?
Core Training
Our core curriculum covers three domains:
Information technology and data science: Students study statistical methods, machine learning, data management, and informatics standards and technology infrastructure.
Health and healthcare: Students learn about domestic and global healthcare, shadow physicians and visit hospitals.
Human and organizational behavior: Students cover human factors, human-computer interaction and diffusion of innovation to learn how to position information systems for success.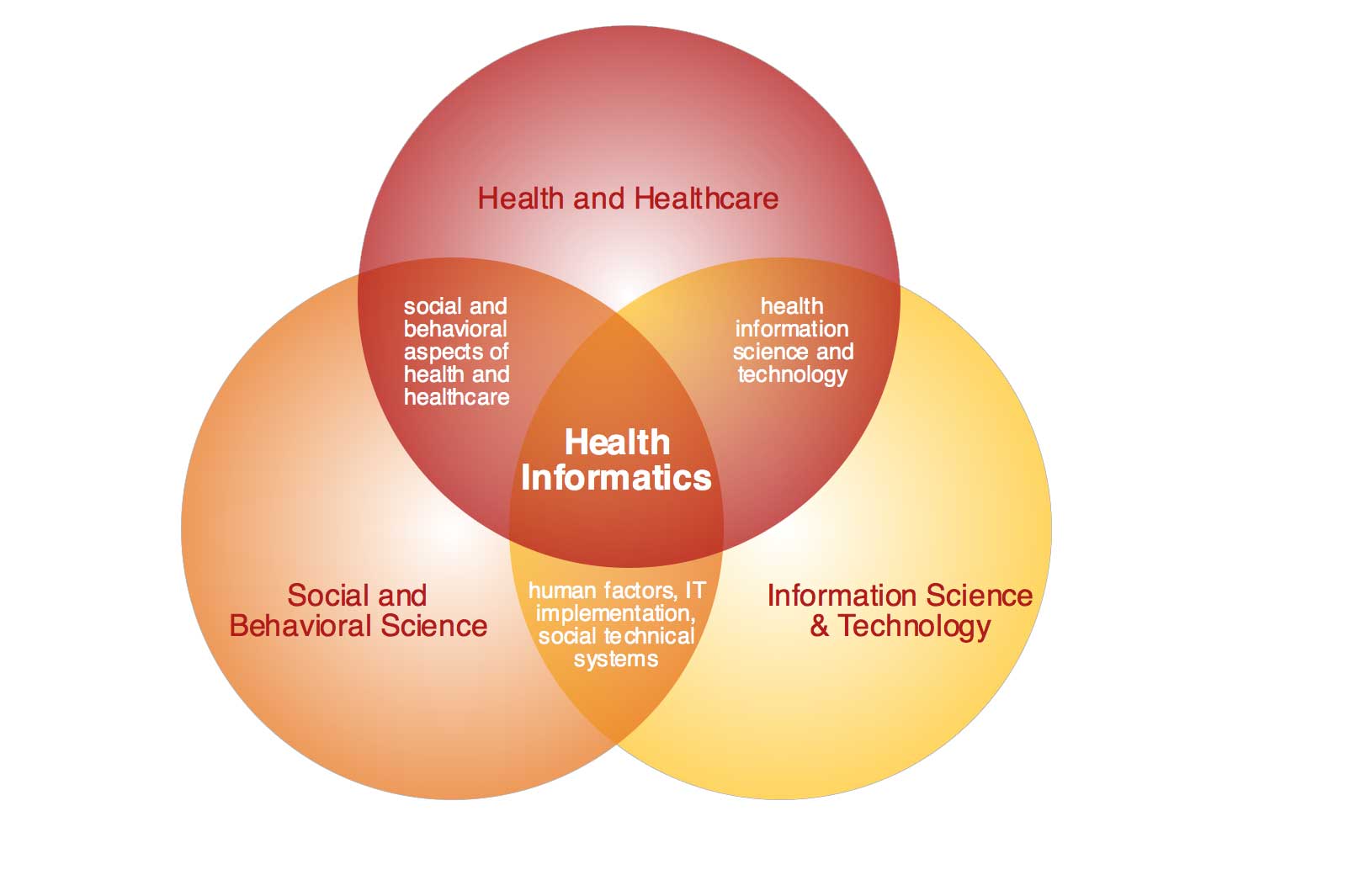 Innovation
Our track offers innovative key informatics skills blended with healthcare system knowledge. Students study cutting-edge topics in health informatics such as statistical and machine learning, data management, and consumer informatics, culminating in a hands-on capstone project with clients from our industry partners.
Collaboration is at the core of our track, with students and faculty from a range of fields, working with a wide array of collaborating NYC institutes. This diversity creates a unique learning environment. To get a sense of our culture, please take a look at our Admissions Information.
Our alumni hold positions in data and policy analysis, health information technology, process improvement, consulting, and more at healthcare institutions and startups. Many alumni pursue doctoral studies.
Students can complete the health informatics curriculum in 12 months.
Research Projects

 Developing a mobile health application to support heart failure symptom monitoring

Informing, reassuring or alarming? Balancing patient needs in the development of a post-surgical symptom reporting system in cancer

 Methods for integrating EHRs, social determinants of health & built environment data for patient-centered research

Should parents see teens' medical records? Answers change when people are prompted to think about teen-doctor communication
Program Director
(number of credits in parenthesis)
Fall Term
Spring Term
Summer Term
Sample Course Sequence
Please find a sample course schedule for the M.S. in Health Informatics track below. Students need a minimum of 34 credits to graduate. 
*All courses and sequences are subject to change. 
Fall Sample Course Sequence (course load = 14 credits)
*Please choose either Biostatistics I or Introduction to Biostatistics.

| Course Title | Credit Hours | Course Type |
| --- | --- | --- |
| Introduction to Health Informatics | 3 | Required |
| Research Methods in Health Informatics | 3 | Required |
| Healthcare Organization and Delivery | 3 | Required |
| Master's Project I & Professional Development | 1 | Required |
| Biostatistics I with R Lab* | 4 | Required |
| Introduction to Biostatistics with Stata Lab* | 4 | Required |
Spring Sample Course Sequence (course load = 11 credits)
| Course Title | Credit Hours | Course Type |
| --- | --- | --- |
| Health Information Standards and Interoperability | 3 | Required |
| Master's Project II | 2 | Required |
| Health Behavior and Consumer Informatics | 3 | Elective |
| Artificial Intelligence in Medicine | 3 | Elective |
Summer Sample Course Sequence (course load = 9 credits)
| Course Title | Credit Hours | Course Type |
| --- | --- | --- |
| Clinical Informatics | 3 | Required |
| Data Management in Healthcare (SQL) | 3 | Required |
| Master's Project III | 3 | Required |