March 26, 2020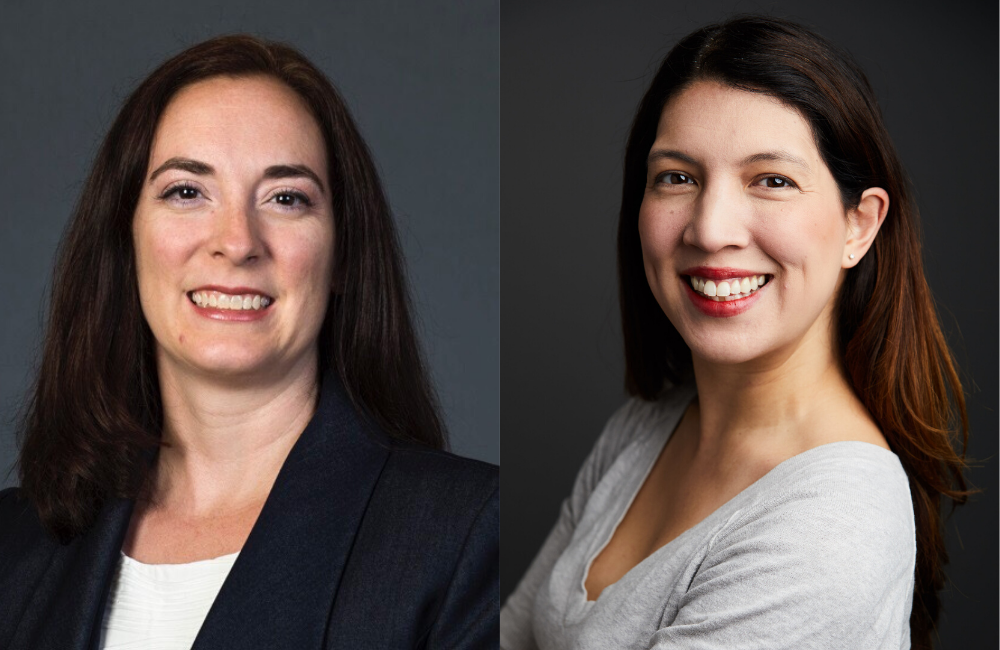 Drs. Brenna Farmer and Heather Yeo exemplify the new wave of healthcare leaders. As established physicians, they already play an integral role in patient care; as graduates of Cornell's Executive MBA/MS in Healthcare Leadership Program, they are redefining healthcare as a whole.    
For nearly 11 years, Dr. Farmer has worked in the Emergency Department at NewYork-Presbyterian. Assuming both clinical and academic roles, she realized that quality patient care went beyond the scope of day-to-day activities. "In medical school, we focus on pathophysiology but we don't always learn about how the health system works until we are on the job," she shared. By enrolling in the program, Dr. Farmer knew that it would provide her with the background she needed to move the health system forward. "We need to do the best for all of our patients, not only for the patient in front of us."
This sentiment is also what motivated Dr. Yeo to enroll in the program. A surgical oncologist specializing in colorectal cancer with faculty appointments in the Department of Surgery and the Department of Healthcare Policy and Research at Weill Cornell Medicine, she believes in the importance of a physician perspective: "You have to understand how things are at the bedside level to make the best changes for the system. I don't want to stand by and not give an educated voice."
One key aspect of the program that stood out to the physicians was the coursework that wasn't available to them in medical school. "One of my favorite classes is Dr. Dutta's operations management class," shared Dr. Farmer. "I took things out of that class every session and brought it back to the ED – how we can make the throughput of patients smoother as well as more efficient, how we can address any surges so that patients don't wait."
"I learned everything from negotiations to the finances of maintaining faculty. These skills have helped me think about how I build my practice and research, and also prioritize and set goals for the next five to ten years," added Dr. Yeo.
In addition, students had the opportunity to develop mentorship relationships with renowned healthcare leaders, such as Dr. Geraldine McGinty, program faculty advisor and chief strategy officer of Weill Cornell Medicine's Physician Organization. "Dr. McGinty has been a mentor to me from the start of the program," shared Dr. Farmer. "She has helped me critically examine how I approach and view leadership opportunities. I reach out to her often for advice and to find time to discuss career goals and obstacles."
The diverse cohort also proved to be a program highlight. The program attracted a mix of clinicians and non-clinicians from across the entire spectrum of the healthcare industry (e.g., academic hospitals, pharmaceutical companies, tech start-ups, and government agencies) and provided unique insights that clinicians don't regularly encounter in a health system setting. "I think having those points of view represented really enhances the breadth of knowledge that I now have on how healthcare actually works," shared Dr. Farmer. 
There's no question that the Executive MBA/MS in Healthcare Leadership Program has influenced the career trajectory of its graduates. This past summer, Dr. Yeo was promoted to associate professor of surgery. Splitting her work between clinical and research, she is involved in areas relating to diversity and inclusion in surgery, a mobile app solution to decrease readmission and increase patient engagement, and patient care improvements. In addition, she helps run two junior faculty groups to promote career development and build surgical outcomes research. She also teaches courses on telehealth and healthcare innovations at the Weill Cornell Medical College and the Executive MBA/MS in Healthcare Leadership Program, respectively. This year, Dr. Yeo is excited to work on new grants and spending more time with her family.
Dr. Farmer was promoted to site director of the Emergency Department at NewYork-Presbyterian Lower Manhattan while still enrolled in the program. Her focus ranges from operations management to patient care quality to medical staff policies. She also serves as the director of patient safety and an associate professor of clinical emergency medicine. During the program's residential week, Dr. Farmer returned to speak with current students on telemedicine, incentives, and its use in the emergency department. Looking ahead, she is excited to taking the next step in her leadership journey. 
Reflecting on their time as students, Drs. Farmer and Yeo can both attest to the incredible amount of effort and work necessary to fit the program into their lives, particularly as full-time physicians.
"Learning the uniqueness of the combined degrees is key - reach out to current students and alumni to see what their experience was like. Speak with your boss to discuss scheduling," advised Dr. Farmer. "We had classmates flying in from Oregon and Minnesota every week. It showed that their employers saw the value in the program, too."
"This program brings together the high quality of a Johnson MBA and the expertise of our healthcare faculty at Weill," stated Dr. Yeo. "For anyone who wants to be a leader in the healthcare space, these are important skills.