September 1, 2023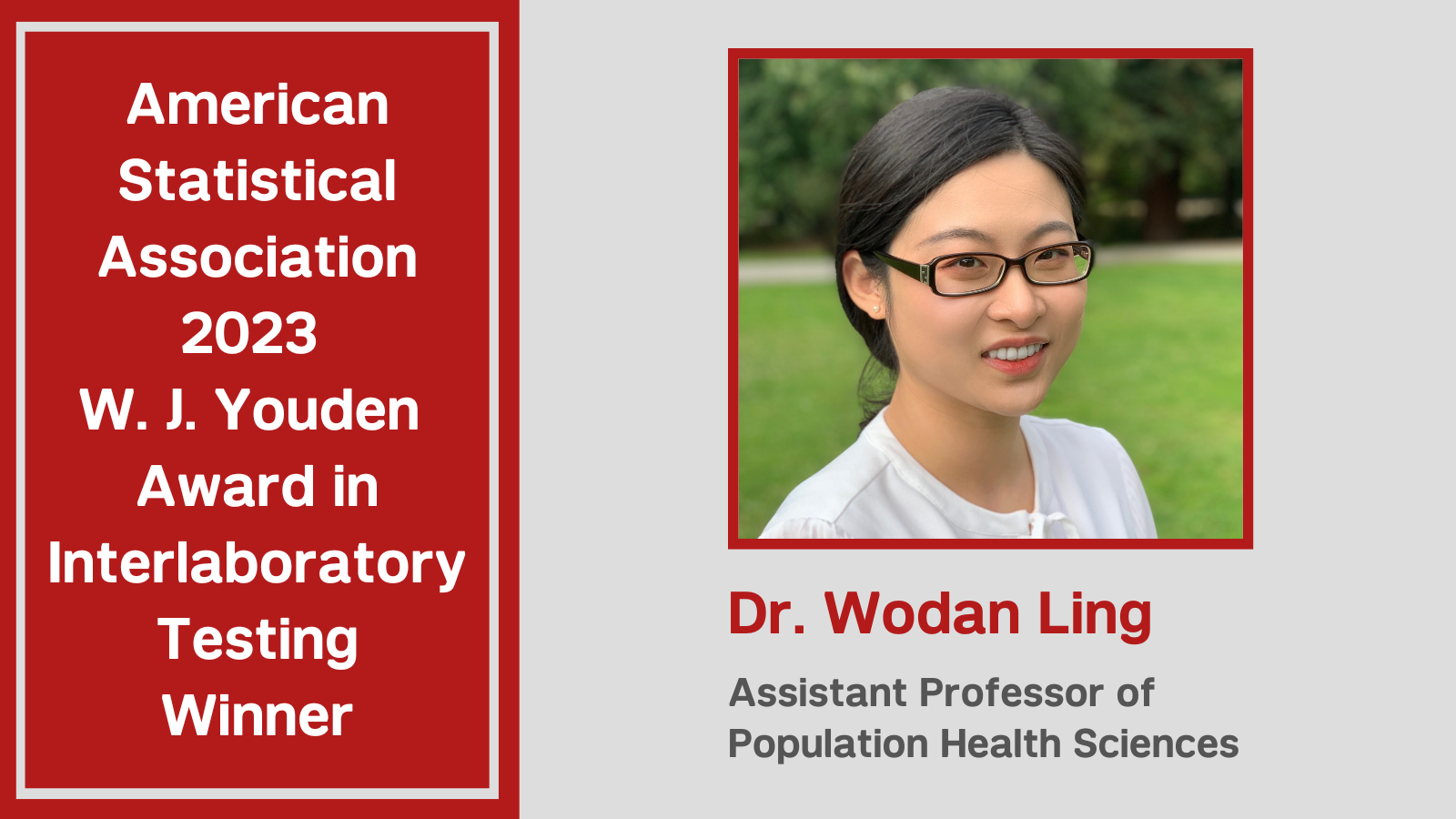 Dr. Wodan Ling, assistant professor of population health sciences, has received the American Statistical Association (ASA) 2023 W. J. Youden Award in Interlaboratory Testing for her study titled "Batch effects removal for microbiome data via conditional quantile regression," published in Nature Communications in 2022.  
The W. J. Youden Award in Interlaboratory Testing is awarded to authors who have made significant contributions to the design or analysis of interlaboratory tests, or to the planning and evaluation of data from such tests. Interlaboratory tests are used to integrate data produced in different laboratories or studies and determine consensus values, which is crucial in the era of big data. 
Dr. Ling and colleagues developed the Conditional Quantile Regression approach, or "ConQuR," to address batch effects in microbiome data. Batch effects occur when differences in non-biological factors, such as types of machines and temperature, systematically shift the data produced by an experiment. This can lead to false findings, especially if researchers integrate the data without addressing variation.  
"ConQuR is a comprehensive and robust approach for removing batch effects from microbiome sequencing data," she explained. "It eliminates unwanted variation while maintaining and even amplifying important biomedical signals." 
Prior to the development of ConQuR, most work addressing batch effects in microbiome data was restricted to specific analytic objectives or specialized study designs. ConQuR demonstrates rigorous performance in correcting batch effects, facilitates relevant biological discoveries, and can be extended to full metagenomics data, representing genetic material recovered directly from environmental or clinical microbiota samples.  
"This award represents the tireless efforts of not just myself but also the incredible team of researchers who collaborated with me throughout this project," said Dr. Ling. "I would like to express my deepest gratitude to them as well as to the ASA Youden Award Committee for recognizing the importance of ConQuR and believing in its potential impact."