August 15, 2023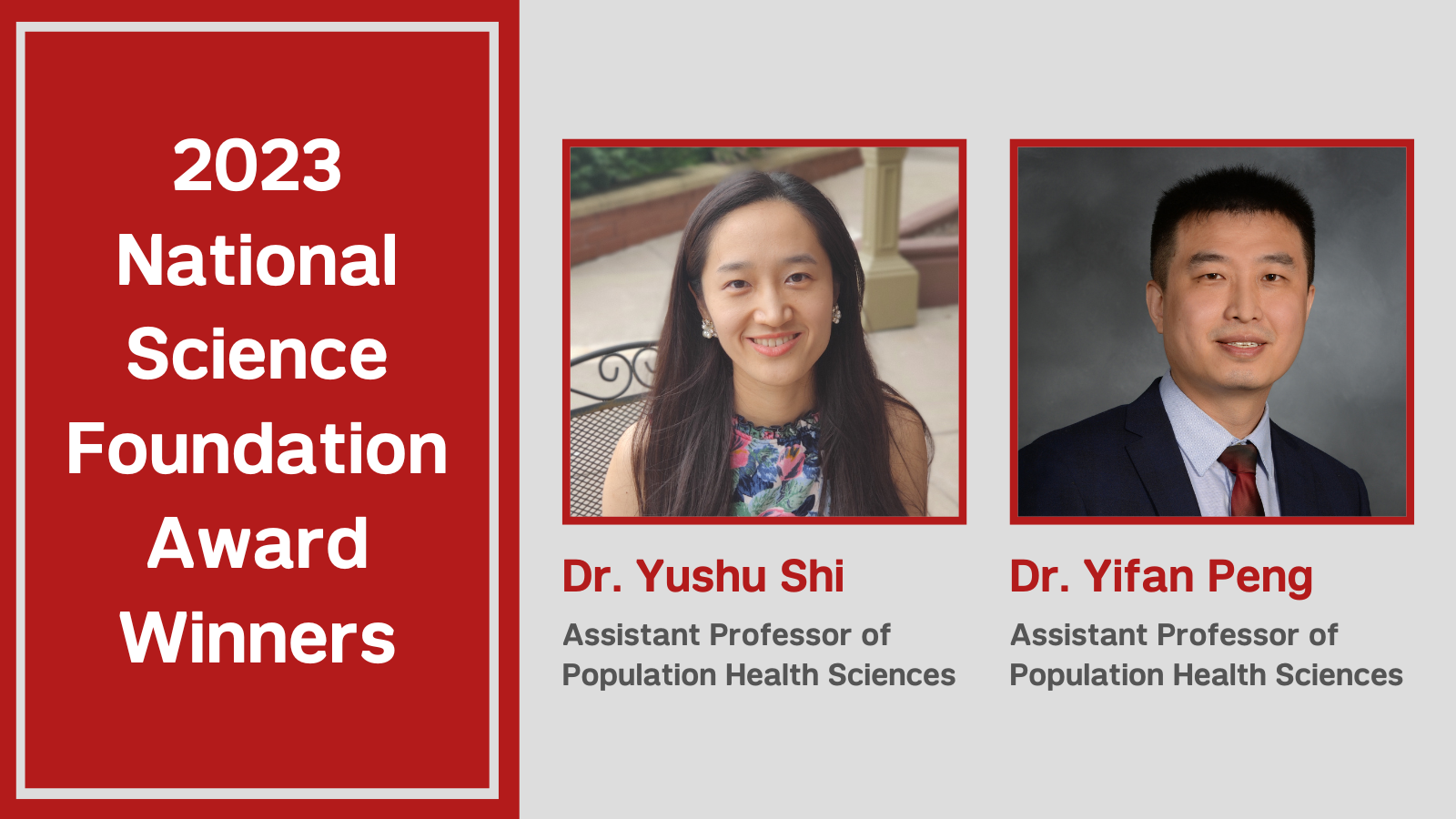 Dr. Shi's project aims to develop a new methodology for selecting key variables from a large pool of potential variables that predict final outcomes. This methodology will allow for more efficient discovery of determinants of patient health, and improve the prevention, treatment, and management of diseases.  
"Questions from real data applications prompt statisticians [like myself] to modify and create models," she explained. "I hope the proposed work can give researchers more confidence in selecting prognostic features among a large number of candidates."  
Dr. Peng and colleagues from NYU will address survival analysis in their project, which is a statistical technique used to predict the time until specific events occur, such as hospitalization or mechanical part failure. Dr. Peng plans to develop new deep learning techniques that improve survival analysis methods such that they can analyze complex, longitudinal data from a variety of sources.  
"Crucially, these techniques will give users additional confidence in our predictions," he explained. "The proposal will also support educational outreach centered around survival analysis." 
Investigators will collaborate with Cornell Tech outreach programs for women and under-represented minorities through partnerships with the City University of New York and the New York City Department of Education.