February 3, 2021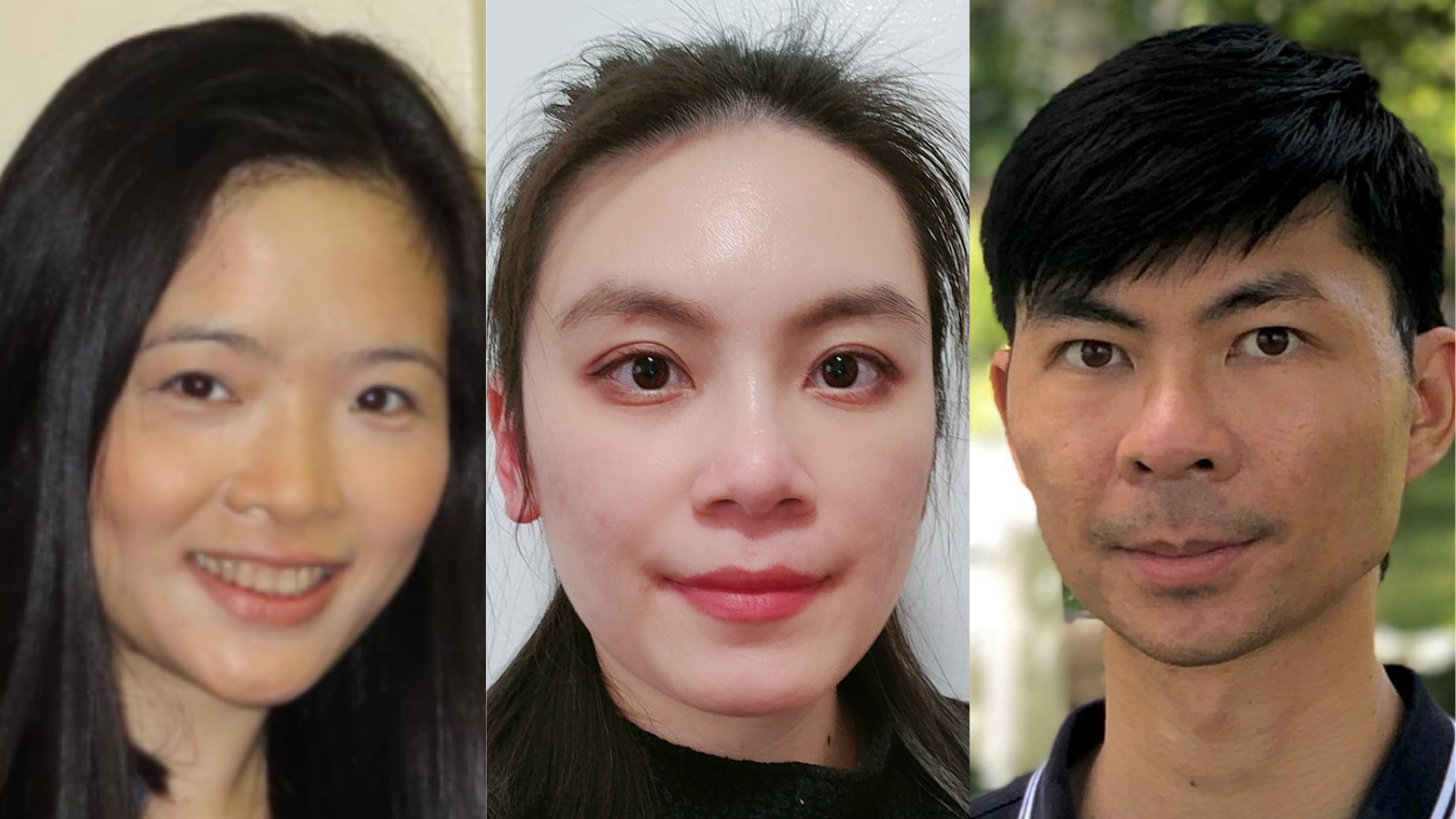 As the United States continues to respond to the evolving COVID-19 pandemic, students of Weill Cornell Medicine's Master of Science in Healthcare Policy and Research program are studying its effect on people with opioid use disorders (OUD). It may not be what they could have predicted a year ago, but the work is another piece of real-world experience that will help them achieve industry success upon graduation.
Under the supervision of Dr. Yuhua Bao, associate professor of population health sciences, Linda Chen ('21), Keilee Luo ('21) and Qiaozheng Li ('21) are analyzing public health policies for the pandemic (e.g., stay-at-home advisories) and OUD medication coverage, as well as data from Medicaid, Centers for Disease Control and Prevention (CDC) and SafeGraph. Through these analyses, the research team is attempting to understand the impact of the COVID-19 pandemic on foot traffic to health facilities that distribute buprenorphine and naloxone for opioid overuse treatment.
All three students are balancing this project and their MS coursework with healthcare jobs. Luo, the capstone project manager and a student in the health policy and economics track, is a research assistant at Weill Cornell Medicine. Li and Chen, who are both in the health informatics track, work respectively as a clinical laboratory technologist and a research project associate at Memorial Sloan Kettering Cancer Center.
As the project manager, Luo has created a control plan to define the scope of the project, scheduled out deadlines and delegated tasks to group members. She is also responsible for analyzing current Medicaid and opioid use policy and compiling a timeline of state stay-at-home orders for data trend analysis. The project will conclude with creating a model to predict the association between healthcare place visits among patients with opioid use disorder during the pandemic. She recently presented the initial data-driven findings to various stakeholders and implemented their suggestions.
Luo is grateful to her supervisor, as well as Li and Chen, for their support. "This project provides the opportunity to work with Dr. Bao, who has many years of experience in health service research, which inspires me to work in the research field after graduation," Luo said. "In addition, having a chance to work with team members from the health informatics track also opened my eyes to how technology advances research in many different ways. I hope to apply the skills and experience I learned from this project to help many other patients."
She knows this research and the variety of courses helping expand her knowledge and perspective will be beneficial moving forward. "My capstone project and other real-world experience have taught me strong skills in program management and communication, gave me strong analytical and technical skillsets and enriched my understanding of public health policy. This will prepare me for working in the healthcare industry," Luo said.
Chen has also seen the benefits of the MS in Healthcare Policy and Research starting to pay off already. "My coursework in biostatistics, artificial intelligence and data management has given me the skills in Python and SQL query for my capstone project," Chen said. "It definitely assists with sharpening these skills for future use. I have also employed all these data query and management skills in my job at Memorial Sloan Kettering Cancer Center for various prospective and retrospective studies."
Li is interested not only in answering the questions posed for this capstone project, but also determining possible strategies that states effected less by the pandemic used to minimize interruption to medication coverage.
When looking toward a career after the capstone project and graduation, Li said, "It will help me get a deeper understanding about limitations and biases. For example, a commercial database may have potential sampling bias. Its data may not represent the population that I intend to study. Understanding this will help me avoid making decisions with bias data in my future career."
The MS in Healthcare Policy and Research program at Weill Cornell Medicine offers tracks in biostatistics and data science, health informatics and health policy and economics. The program offers students a wide variety of hands-on training in key skills and knowledge and access to world-renowned hospitals and medical facilities to learn and network with industry leaders.