January 30, 2020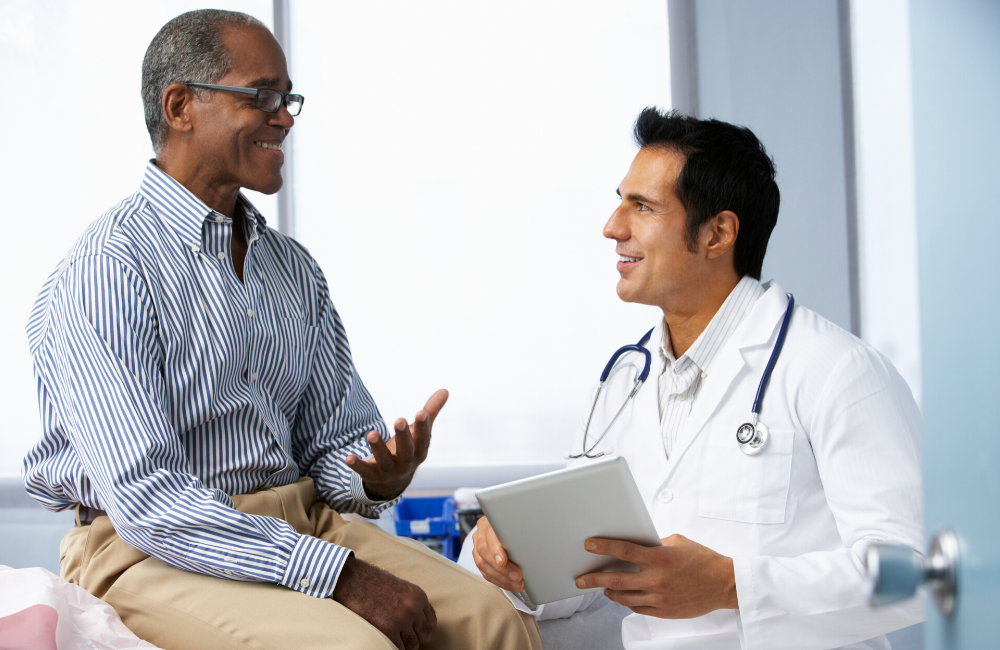 Weill Cornell Medicine received a $3.4 million grant from Patient-Centered Outcomes Research Institute (PCORI) to generate real-world evidence on the risks and benefits of prostate cancer treatment options.
The project is under the leadership of Weill Cornell Medicine investigator Dr. Jim Hu, Ronald P. Lynch Professor of Urologic Oncology, and Dr. Ronald C. Chen, the Brandmeyer Chair and Professor of Radiation Oncology at the University of Kansas School of Medicine. 
The study research leadership team comprises Dr. Ann Hamilton, professor of research preventive medicine at the Keck School of Medicine of USC; Dr. Maria Schymura, principal investigator of the New York Surveillance, Epidemiology, and End Results (SEER) Program of the National Cancer Institute; and Dr. Andrew Vickers, biostatistician and attending research methodologist at Memorial Sloan Kettering Cancer Center.
Prostate cancer is the second most common cancer for men worldwide. In the United States alone, it is estimated that 175,000 men will be diagnosed in 2019. Traditional treatments include active surveillance, radiation therapy, and radical surgical removal. In recent years, more technologically advanced procedures have been developed. One is stereotactic body radiation therapy (SBRT), also known as Cyberknife. Patients undergo five treatment sessions in the span of two weeks, a dramatic difference from conventional radiation therapy which requires 35 sessions over seven weeks. The other notable innovation is partial gland ablation, or focal therapy, which targets the part of the prostate with cancer instead of the entire prostate. 
The goal of the study is to compare the outcomes of these treatments over a three-year period and track the complications and quality of life (e.g., general health, urinary, sexual and bowel function, cancer anxiety and treatment regret). "Prostate cancer treatment is a controversial area. Because of the biases from physicians and patients, it's difficult to conduct randomized trials." Dr. Hu explained. "Surgery and radiation are the most popular treatments, but there's no trial that shows which is better."
The study will also address the lack of diversity in prostate cancer outcome studies. Using a population-based cohort design, researchers will recruit at least 1,500 men in Los Angeles County and New York State with collaborators at the University of Southern California and the University of Albany, where the populations are more heterogeneous.
Dr. Hu hopes the research outcomes will shed insight on prostate cancer treatment paradigms for all major stakeholders, including patients, healthcare providers, medical device manufacturers, and the FDA. 
The grant is also a joint success for MDEpiNet SPARED CRN, a multi-institution initiative established by Dr. Hu and Dr. Art Sedrakyan, professor of healthcare policy and research at Weill Cornell Medicine, in order to create a clinical database to facilitate patient-centered research for existing and emerging focal therapy technologies.
"Dr. Hu is a senior leader at the Institute for Health Technologies & Interventions and has been developing the SPARED CRN within the MDEpiNet Coordinating Center at Weill Cornell Medicine in the past three years," said Dr. Sedrakyan. "I'm very excited and look forward to even stronger collaboration with Dr. Hu to ensure the safety and effectiveness of devices used to treat prostate cancer."