October 11, 2022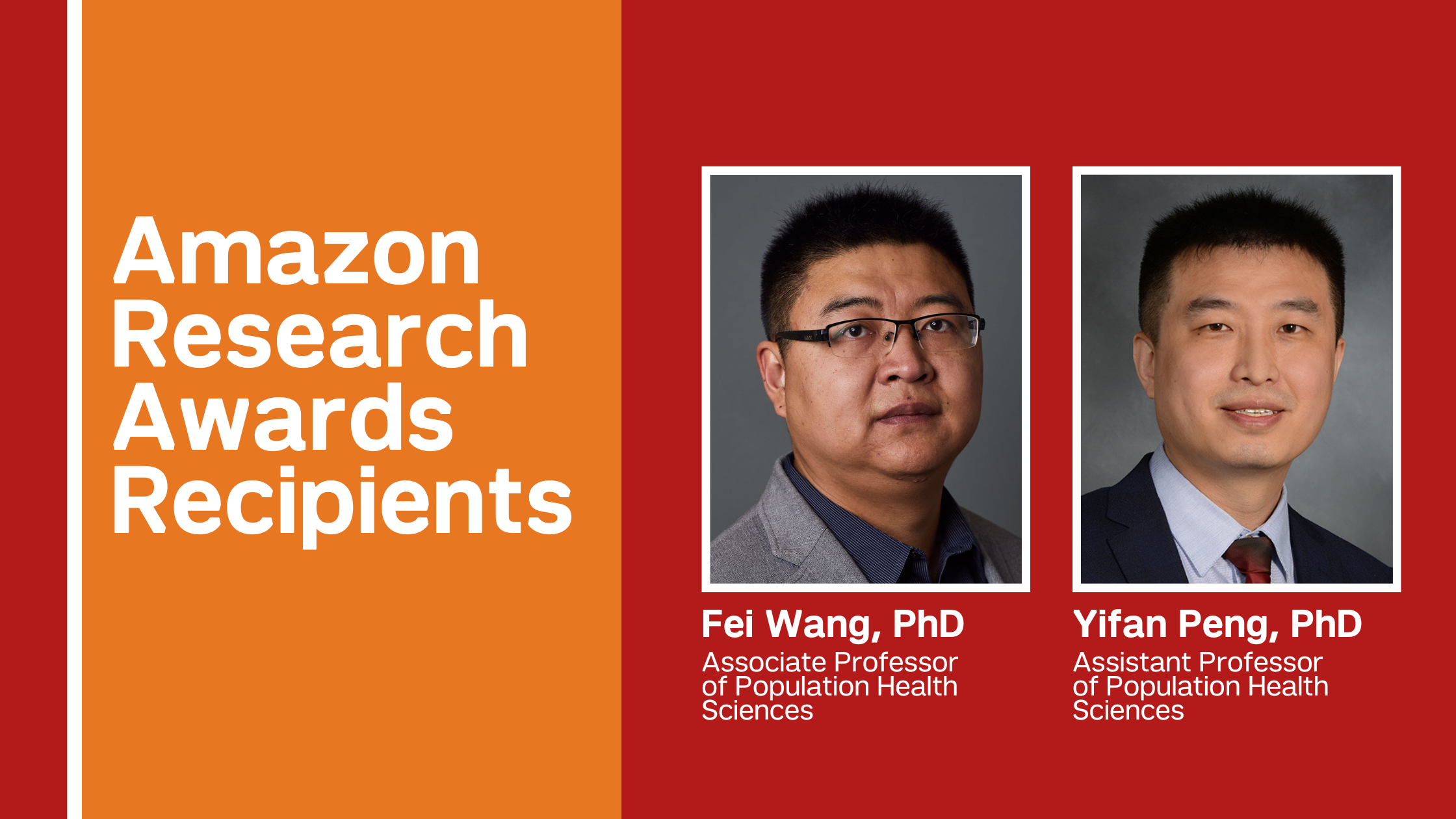 Two Population Health Sciences faculty are among the 51 recipients of the Amazon Research Awards. Dr. Yifan Peng, assistant professor of population health sciences, and Dr. Fei Wang, associate professor of population health sciences, will be funded under the fall 2021 applied machine learning call for proposals.
Dr. Peng will collaborate with Dr. George Shih, professor of clinical radiology, on the project "Modeling longitudinal EHR to compose interpretable, deep knowledge-enhanced radiology reports." Dr. Wang will focus on "High-Throughput Drug Repurposing with Real World Data Enhanced with Biomedical Knowledge." They will have access to more than 300 Amazon public datasets and utilize AWS AI/ML services and tools. There will also be opportunities to present the research at Amazon and release related code under open-source licenses.
For more information about the program and other award recipients, please visit Amazon Science.