November 5, 2019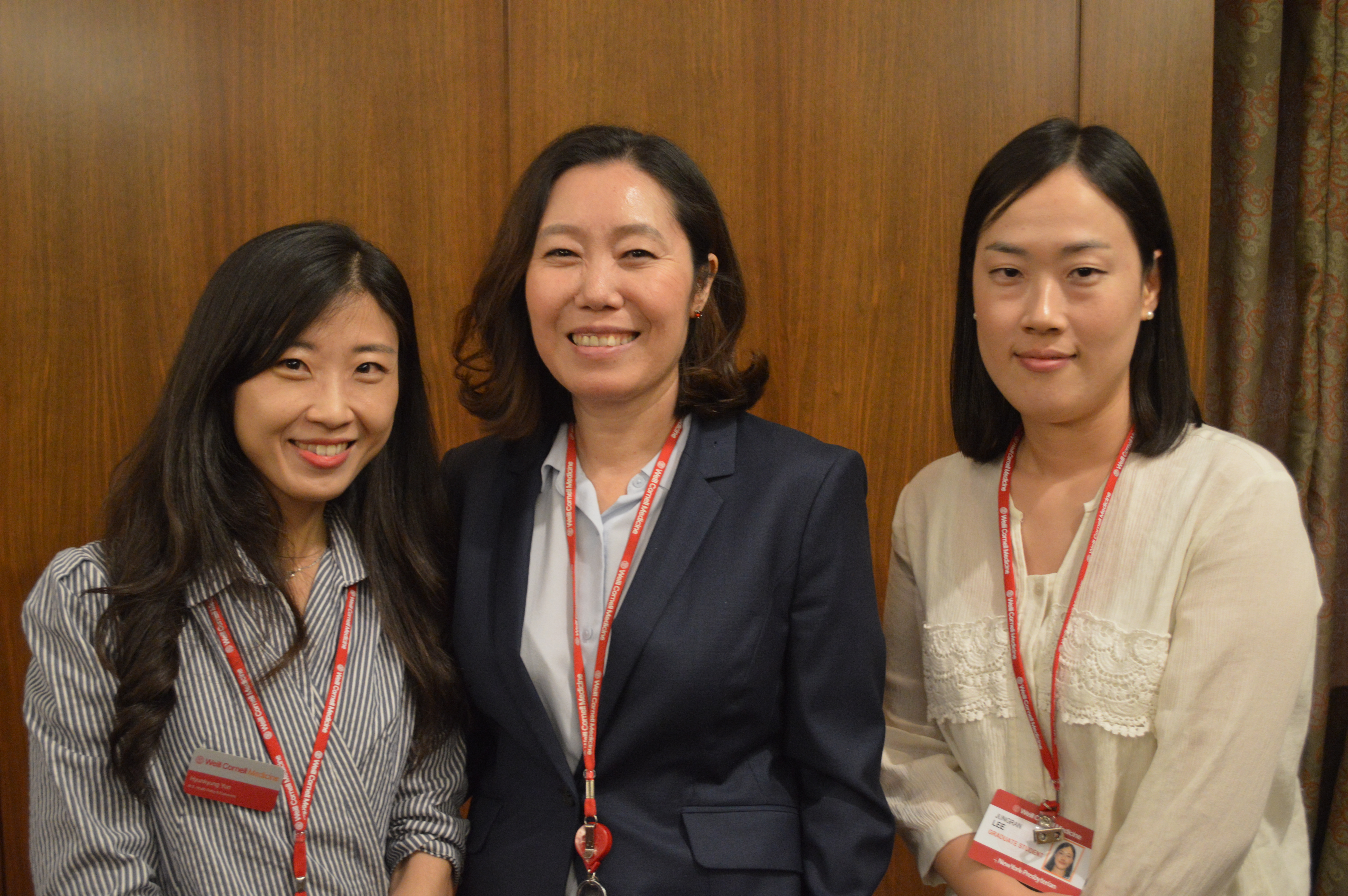 Each semester, we welcome a new generation of health services researchers, data scientists, and policy analysts to our Master of Science program. While many students have experience working in the healthcare field, few have interacted with health systems outside of the U.S.
First-year students Hyunkyung Yun and Jungran Lee offer unique new perspectives as employees of South Korea's National Health Insurance Service (NHIS), which entered into a memorandum of understanding with Weill Cornell Medicine (WCM) to provide advanced education and training to the NHIS and their staff through WCM's education programs.
Yun is a project manager in the Investigation Department of the Long-Term Care Claims and Review Division and has been working at the NHIS since 2014. "I am responsible for developing investigation guidelines issued by the Ministry of Health and Welfare and NHIS, publishing compendiums of "Changing History of Long-term Care Policy Norms for Inspection" for claims reviewers and investigators, and planning the annual special project of our Department," she explained. "This year, I am managing a nation-wide project combating fraud in billing for home health care visits to long-term care patients." Lee, who is trained as a registered nurse, has been with the NHIS since 2014.  In her role as deputy manager, she is responsible for interviewing and examining applicants for long-term care insurance eligibility. "I work with 40 to 60 applicants a month, the majority of whom are over the age of 65," Lee shared. "I advise them on how to receive better benefits depending on their physical and financial situations." Lee also makes regular visits to long-term care facilities to monitor the patient-caregiver ratio and works directly with managerial staff to address any issues.
Yun and Lee are both enrolled in the health policy and economics track. Eager to gain insight into health policy analysis, specifically systems to identify and manage fraud, Yun is excited to learn new statistical skills that will help form evidence-based proposals on existing and future policies. "I am looking forward to the whole curriculum," said Yun. Lee is particularly interested in studying how acute and sub-acute nursing homes operate in the U.S. "A skilled nursing home pilot program was just introduced this year for the first time in my country," she explained. "I want to conduct research on these types of facilities and try to apply useful policies to improve the quality of care they provide."
 Yun and Lee hope to make a difference in their country's health system through well-designed policies. For Yun, it means leading change through research: "I aim to propose adequate alternatives – not just by recommending approximate agendas but by showing concrete evidence based on rigorous economic analyses."
Noting the rising elderly population in South Korea, Lee hopes to improve existing long-term care health insurance policies: "My goal is to make these policies more advanced and comprehensive so that people can receive better long-term benefits."