February 17, 2021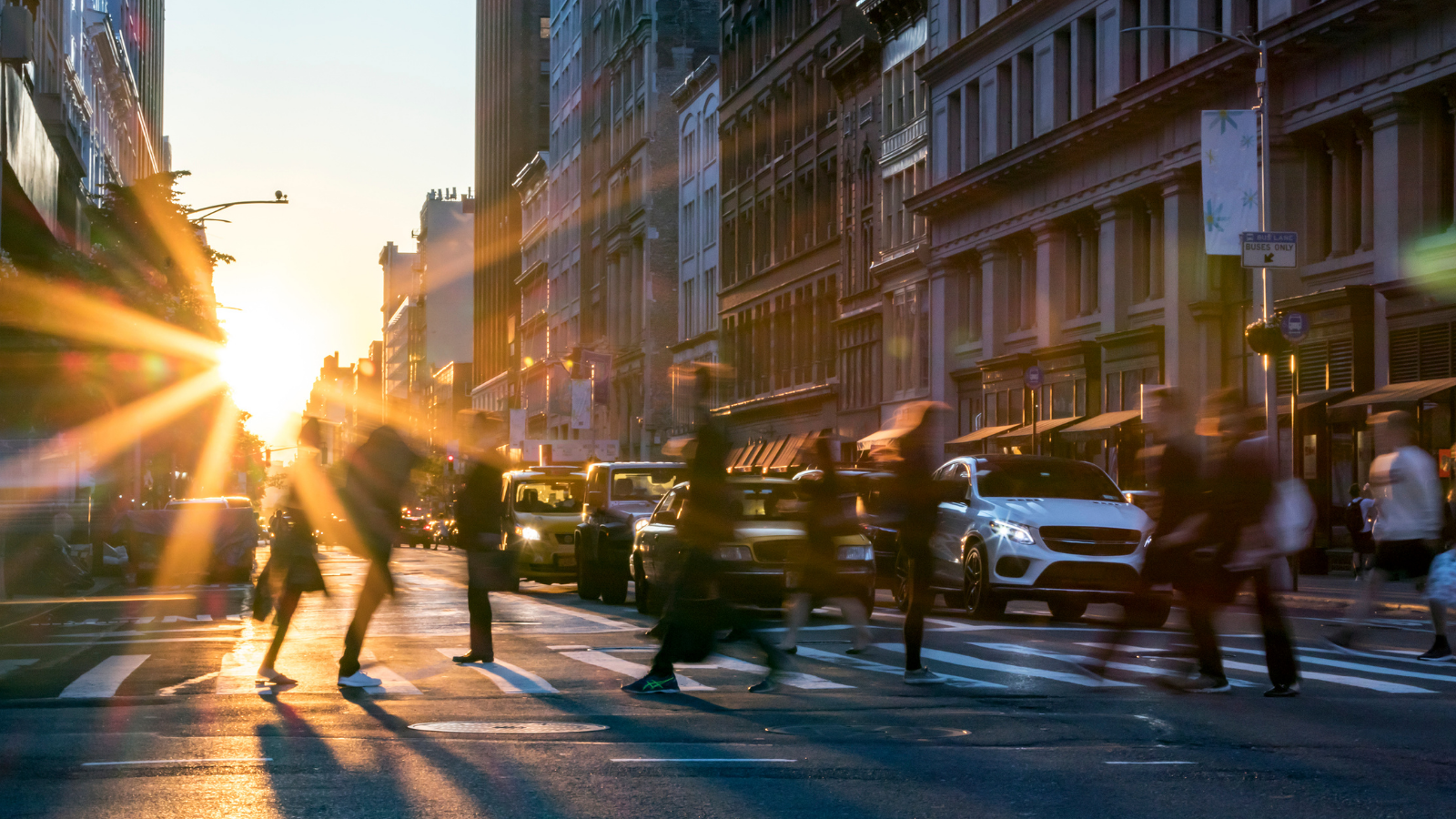 The COVID-19 pandemic and recent acts of violence perpetrated against communities of color have highlighted many health disparities systemically ingrained in different communities across the United States.
Dr. Said Ibrahim, senior associate dean of diversity and inclusion at Weill Cornell Medicine and chief of the Division of Healthcare Delivery Science and Innovation in the Department of Population Health Sciences, is aware of the need to link efforts on diversity and inclusion with health equity, particularly in the delivery of healthcare. "Making healthcare leaders and providers reflective of the communities they serve is an important way to improve trust of patients and communities in the healthcare system."
In an effort to create a more equitable healthcare system and improve patient trust, four students and alumni of Cornell's Executive MBA/MS in Healthcare Leadership program are working on unique projects they are tremendously passionate about.
Dr. Antoinette Danvers
As an obstetrician and gynecologist and complex family planning specialist at Montefiore Medical Center, Dr. Danvers' clinical work is centered around providing access to family planning services, caring for women on labor and delivery and providing care for women living with HIV. She is currently designing and implementing projects that will improve care transitions and overall health before and after pregnancy. Dr. Antoinette Danvers ('21) grew up in the Bronx after immigrating from Jamaica. With health disparities taking center stage due to the effects of the COVID-19 pandemic, Dr. Danvers decided to return to the Bronx to work directly on improving healthcare access.
"It has been an honor for me to take care of the people of the Bronx, a large proportion of whom are African American," Dr. Danvers said. "For many, having a doctor who looks like them immediately breaks down barriers."
Dr. Danvers notes that there is still much work to be done to make healthcare equitable for everyone. "I have returned to school to earn an EMBA/MS in Healthcare Leadership degree with the hope of making a more significant impact in eliminating the health inequities that disproportionately affect people of color. This will be a lifelong journey for me."
Dr. Andres Jimenez
Dr. Andres Jimenez ('19) is working on alleviating healthcare disparities in New York City and Atlanta. As the co-founder and chief medical officer of Designated.health, a not-for-profit initiative to address the intersectionality of healthcare, access disparities in vulnerable communities and education, Dr. Jimenez is proud to offer the first virtual free clinic in the U.S. focused on the COVID-19 pandemic and the obesity epidemic.
"As the death rate from COVID-19 among Black and brown individuals in New York City climbed, I felt a strong impulse and responsibility to do something," Dr. Jimenez said. "Designated.health aims to bring together medical volunteers, technology and focus (COVID-19 and pre-diabetes) to build trust in communities where it is often lacking by implementing community-focused and people-centered virtual care and education to reduce disparities and improve outcomes." 
Along with almost 90,000 medical volunteers who signed up to help New York City at the start of the pandemic, Dr. Jimenez noticed limited personal protective equipment and very few open free brick-and-mortar clinics. This ignited his spark to use technology to safely deploy this army of willing and able medical volunteers into the communities hit hardest and experiencing disparities. As volunteer capacity is expanded, Designated.health will be available in more states and Dr. Jimenez hopes it will be a lasting resource to eliminate disparities in the future.
Designated.health has partnered with Cornell Law School, the Cornell Center for Transformative Action and the SC Johnson College of Business for support in expanding this work.
Dr. Njideka Udochi
As president of Millennium Health Group and medical director of Millennium Family Practice, Dr. Njideka Udochi ('22) works with a multispecialty group of dedicated physicians in Maryland focused on delivering quality care to racial and ethnic minority patients. Dr. Udochi's practice has been heavily impacted by COVID-19, with many patients who are frontline or essential workers experiencing a higher level of morbidity and mortality.
"Our patients need a more holistic and flexible model of care that takes into account the social circumstances that heavily impact their health, so we have incorporated a model of collaborative care that stresses increased access to primary and specialty services," Dr. Udochi said. "This model has helped improve our patient health outcomes and decreased emergency room utilization and hospitalizations."
Dr. Udochi has worked with community groups and organizations to offer free COVID-19 testing, contact tracing and asymptomatic diagnoses. Yet she noticed that when vaccines became available, only about six percent of minorities were getting vaccinated in the different priority groups across the county. Since then, she has been strategizing innovative approaches to increase vaccination levels and decrease vaccine hesitancy. Among other solutions, Dr. Udochi has begun a dialogue with several community clergy to develop a comprehensive awareness program.
Her commitment and service to her patients and community is evident, as Dr. Udochi was recently named the 2021 Maryland Academy of Family Physicians (MDAFP) Physician of the Year. As a physician, Dr. Udochi's ultimate inspiration is the health and wellbeing of all people. As a Nigerian, she is "forever grateful for the creativity, energy and integrative approach to life that comes from my African heritage, familial guidance and spirited lessons of resilience and cultural insight of the African American experience."
Dr. Monique DeFour Jones
Dr. Monique DeFour Jones ('20), associate chief of labor and delivery at Northwell Health, is working to achieve racially equitable and just maternal care across New York City. The Maternal Hospital Quality Improvement Network was created to ensure that all women receive high-quality, equitable care throughout pregnancy, childbirth and the postnatal period.
"We are taking a multi-faceted approach to reduce the unacceptable racial and ethnic inequalities in maternal mortality and severe maternal morbidity," Dr. DeFour Jones said. "The motivating factor is to reduce preventable death since Black women in New York are more than four times more likely to die in childbirth."
Along with implementing sustainable processes that address the root cause of unequal maternal care and subsequent disparities in maternal and child health outcomes, Dr. DeFour Jones' team has introduced implicit bias training and simulations. She is also engaging with communities in elevating their power to advocate for quality, respectful and dignified maternal care services.
The Cornell Executive MBA/MS in Healthcare Leadership Program is a dual-degree program created by two powerhouses in graduate education—the Samuel Curtis Johnson Graduate School of Management and the Weill Cornell Graduate School of Medical Sciences— that focuses on building general management skills and developing a deeper understanding of the healthcare industry. Learn more about the program here.